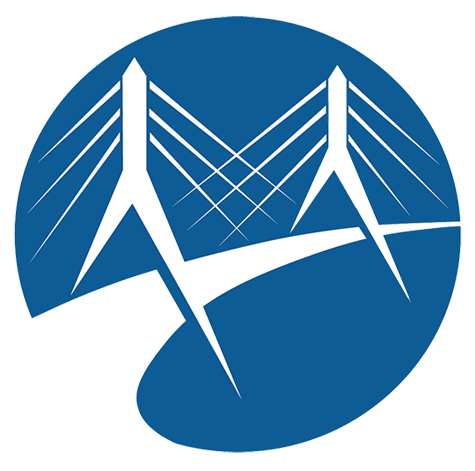 News
Dayton Partnership Advances Research, Develops New Talent
A university, a research institute, an Air Force base, and MITRE—all working together to innovate on next generation technologies for global competitiveness.
MITRE and the University of Dayton Research Institute (UDRI) have formed a partnership to advance research in mission-focused areas. Domains include autonomy; augmented and virtual reality; position, navigation, and timing (PNT); material sciences; digital engineering; advanced sensing, and more.
"MITRE is committed to expanding our network of partners by attracting organizations across academia and industry," says Kerry Buckley, vice president, Air Force, MITRE National Security. Buckley spoke at a virtual ribbon-cutting ceremony in October, unveiling a new MITRE suite at the UDRI office building in Dayton.
Besides collaborating on research, the partnership opens an avenue for attracting and developing new talent.
"Across the globe, we're all in a talent war," Buckley says. "Through this partnership, I see MITRE having a real opportunity to create a pipeline to bring in strong and diverse talent from UDRI."
In exchange, the institute will have access to MITRE's experts and labs, and students will have access to internships.
Researchers from MITRE and UDRI have already begun to collaborate.
"Our teams are meeting on a project that involves using augmented and virtual reality to repair battle-damaged aircraft," says Sukh Sidhu, director of research and development at UDRI. "In advanced sensors we're developing digital models, and we're also working together on additive manufacturing."
MITRE, UDRI, and Wright-Patterson AFB
UDRI is the research arm of the University of Dayton. Established in 1956, the institute has longstanding ties to nearby Wright-Patterson Air Force Base (Wright-Patt). Today, UDRI is a nationally recognized leader in scientific and engineering research serving government, industry, and nonprofit customers. It's best known for its work in materials engineering, aerospace technologies, structural physics, energy, and sensors.
MITRE's Dayton site also has a strong relationship with Wright-Patt. The base is the headquarters of the Air Force Material Command and employs more than 30,000 people including military, civilians, and contractors.
Over the last five years, the number of MITRE employees in Dayton has doubled to nearly 60, many of them supporting critical projects at Wright-Patt including:
The Air Force's Simulation and Analysis Facility (SIMAF)—a simulation environment with full-size aircraft cockpits and operational analysis capabilities across live, virtual, and constructive computer simulations.
The digital transformation of the acquisition process for major U.S. Air Force (USAF) weapon systems, drawing on resources including MITRE Platforms' Digital Engineering Platform.
A Match Made in Dayton
The synergy between MITRE and UDRI has flourished in the Dayton area—a region where both entities are leaders in developing solutions to national security challenges.
"UDRI is well known for the work it does supporting the Air Force and aerospace, and they're integrated into Wright-Patt's Air Force Research Lab," says Debbie Naguy, who leads the Dayton office's outreach program. " UDRI also focuses on areas that sync with our work, including sensors, software architecture, systems and reverse engineering, additive manufacturing, and artificial intelligence."
"We pride ourselves in bringing the best possible solutions to our customers and helping them implement those ideas in a practical, cost-effective way," says John Leland, vice president for research at the University of Dayton. "Partners are essential to our growth, especially partners like MITRE, with a long history and stature among our customers."
"As we get to know each other, we plan to collaborate in different arenas," says Sidhu. "And then we can look at teaming up together and going after some new opportunities."
—by Malini Wilkes