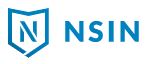 Our new name more clearly reflects our mission, to build new networks of innovators.
We are still the same organization, a program office within the U.S. Department of Defense. We remain
dedicated to the work of bringing together defense, academic and entrepreneurial innovators
to solve national security problems in new ways.
---
You can find the National Security Innovation Network at:
www.nsin.us
---
You will find our innovation communities now hosted on the new Defense Innovation Network site at:
www.innovatedefense.net